The wedding is approaching and it is time to choose the flowers that will decorate the reception hall one the day and guests tables. If your favorite flower is the
rose
, I offer you 50 ideas to inspire you in discovering the most beautiful floral
arrangements
for your wedding .
Flower arrangements
are the most important wedding decorations, the most visible decorations due to their positioning in the center tables. Every bride wants to have special floral arrangements, a wedding theme to match, to be in tune with the colors chosen for the wedding, but also to be practical, that it does not interfere with guests seated at tables. One of the most enduring and versatile flowers is undoubtedly the rose.
Tall roses floral arrangements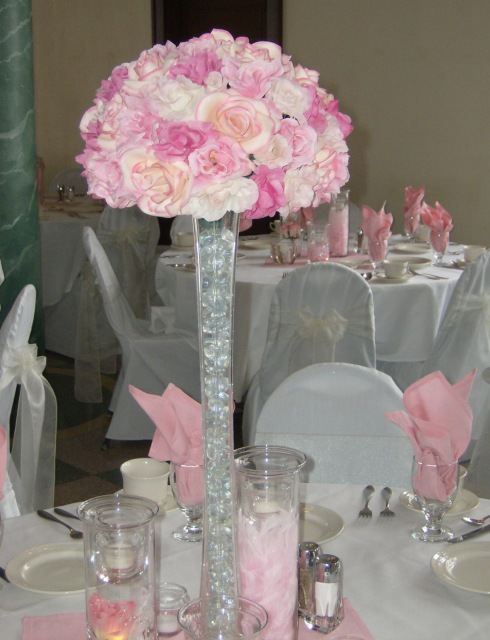 The tall floral arrangements of roses are some of the most practical wedding flower arrangements for the tables. Beyond practicality, however, tall arrangements of roses are truly spectacular, whether you choose elaborate arrangements made ​​of roses or the more minimalist, with a single flower in a vase.
Short roses floral arrangements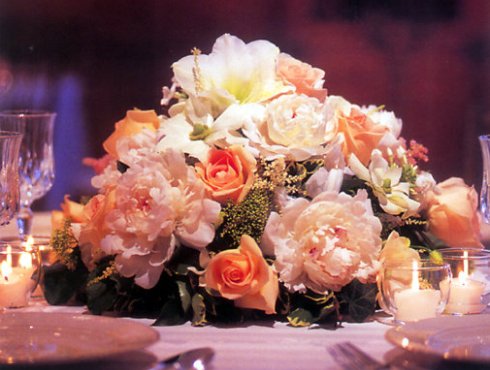 Short floral roses arrangements are suitable for absolutely any wedding, any wedding theme or location where your wedding takes place. Depending on vases and accessories used to make them, you can match floral arrangements with roses with a rustic themed wedding or traditional and elegant wedding or a romantic one.
Roses floral arrangements with
candles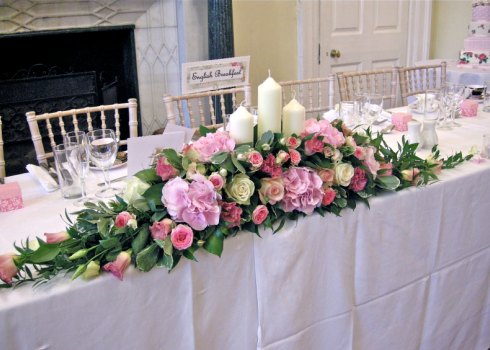 If you have decided that your wedding will have a romantic theme or a royal theme, floral arrangements with roses and candles are the most inspired choice. Whatever your wedding colors, roses are undoubtedly flowers you can create the desired atmosphere. Floral arrangements with roses and candles can be tall or short, full or minimalist, the single rule to be observed is your taste.
Inspire yourself from the gallery below and tell me which floral arrangements are your favourite.